The Elementals Philosophy
According to ancient Chinese wisdom, everything within our Universe can be attributed to one of five elements; water, wood, fire, earth and metal. The Five Element Theory is fundamental to Chinese disciplines such as Traditional Chinese Medicine, Feng Shui and martial arts. The elements exist in a continuous and dynamic system of growth, depletion and opposition in order to create and maintain balance.
The secret to happiness, health and success is maintaining a perfect balance of the elements both around and within us. There are many tools we can apply to enhance the elemental balance in our bodies and our lives.
What better way to reinforce this process than through the power of a unique olfactory experience.
Elementals places ethics, integrity and purity of intent at the core of its operation. Our products are gender neutral, vegan, cruelty free, phthalate free, humankind and bee friendly.
Elementals contain only the finest raw materials macerated in organic alcohol to allow the purity and power of the elements to shine through.
'If you could bottle what Deana does, I would drink it!' G.H., UK
THE PRODUCTS
Each of us is born an element that exists within a dynamic system providing us with innate characteristics that are elemental in nature, dictating our purpose, our relationships, our career choices and our health. We are infused with these energies based on the configuration of the stars at the hour of our birth. Within this constellation, there will be some elements that support us more than others.
Throughout our lives, we are instinctively drawn to the elements that are key to our well-being. This is the fundamental premise for choosing your Elementals fragrance. Elementals are not about what element you are. They are about what element you need. Listen to your body, it will tell you what it needs!
A common thread flows naturally through all five fragrances making them perfectly layerable and balanced as a whole.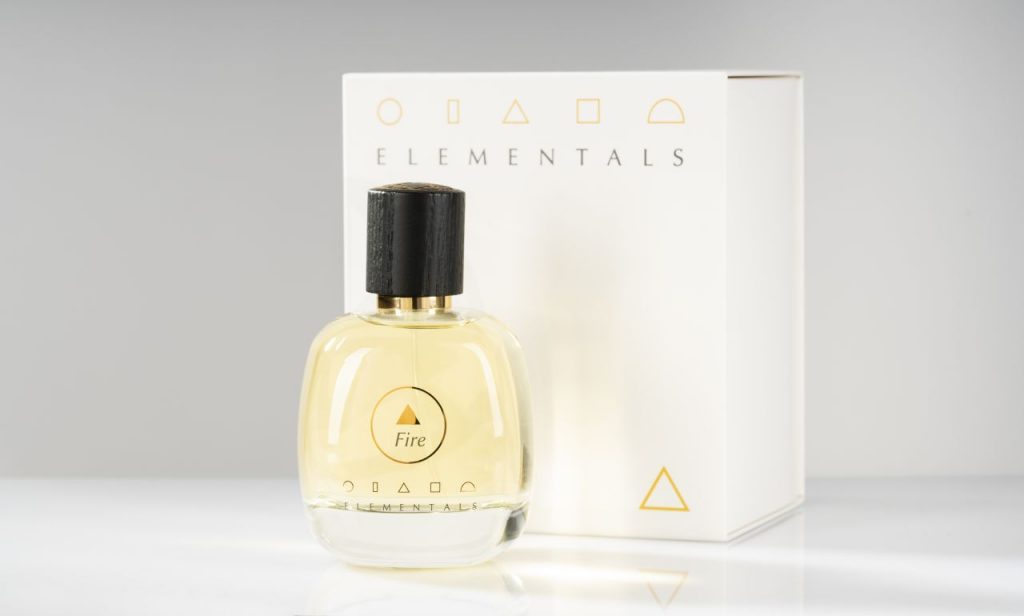 fire
The pinnacle of Yang Energy. It is about power and passion. It is sensual, fickle and explosive.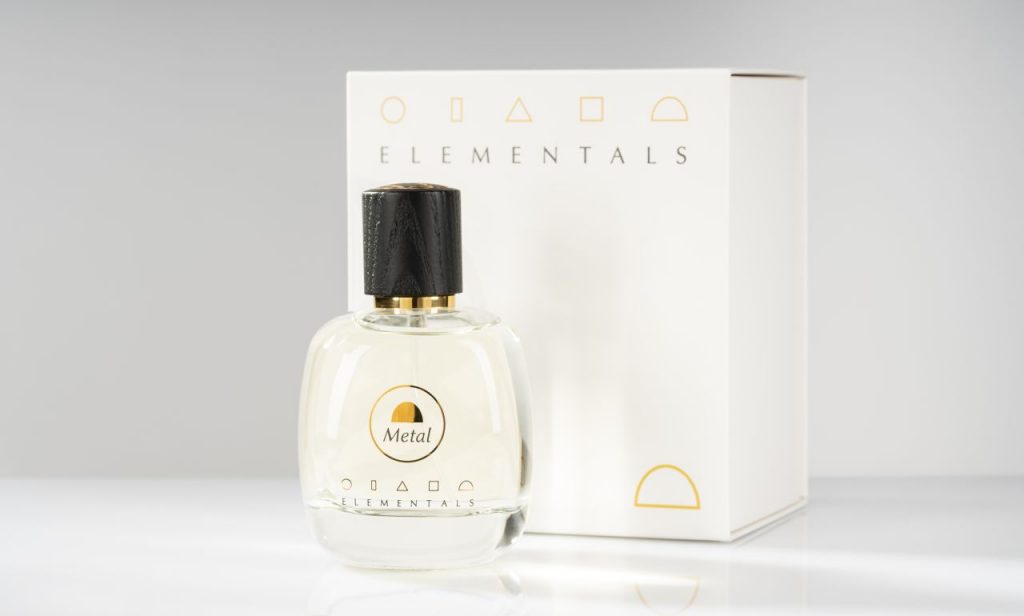 metal
Metal is the clear, crisp yet sometimes unsettling air of Autumn. It is a time of year when we look inward and reflect.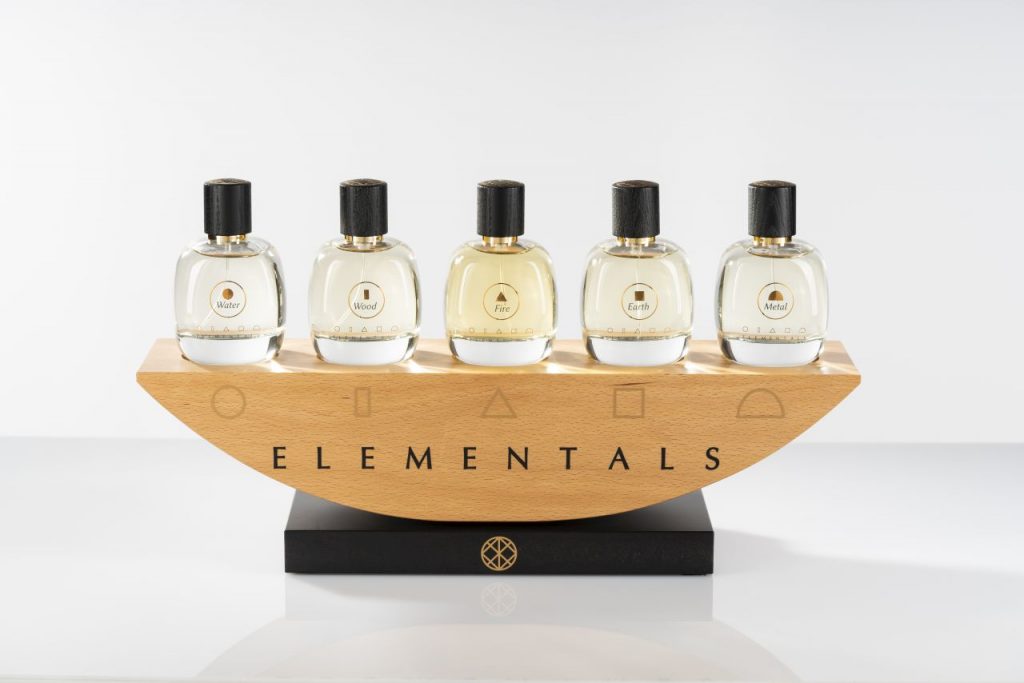 Due to popular demand, we are delighted to offer you all five ELEMENTALS on their original display for you to enjoy and get creative with.
There is no right or wrong way to layer ELEMENTALS.
Just like the elements in nature, they work together in perfect harmony.
Let your body be your guide!
ELEMENTALS ZERO-WASTE POCKET EDITION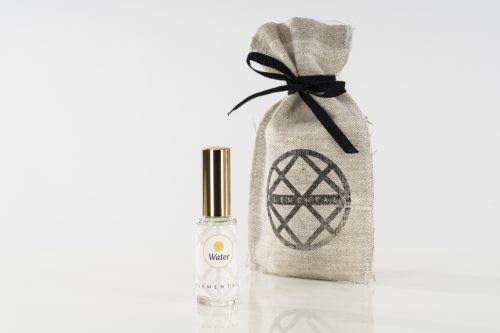 The purpose of this edition is twofold: We want you to always be in your element and we strive to be the change. Practical, natural, re-useable, local, hand made,
carbon-neutral are keywords that govern our mission 
to support your well-being, as well as that our home.
For every Zero-Waste Pocket Edition sold, 
ELEMENTALS will donate €2 to grassroots 
environmental projects such as Project Wings in Indonesia (@project.wings)
and Fazenda Sauva in Brazil (@fazendasauva), to support the hard work
and conviction of young people 
who are passionately protecting our planet.
The elementals discovery pack
Discover Elementals in the peace and privacy of your home. Take your time to enjoy, play, layer and let the Elementals reveal what you need.
Each Discovery Pack, includes 2ml of each Elementals fragrance, an explanatory leaflet, scent strips and a EUR 15 voucher that is redeemable towards a full-size bottle of the Elementals perfume of your choice.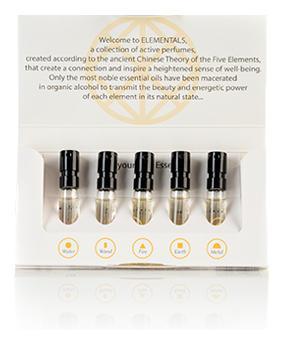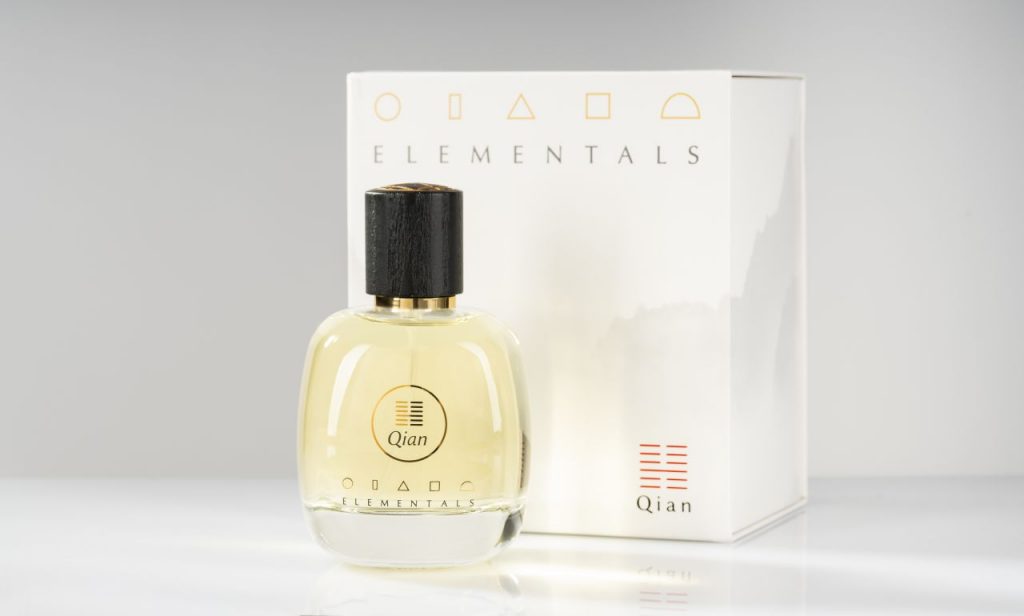 Qian
The I Ching – otherwise known as the Book of Change uses Hexagrams to speak to us about the quality of time, space and movement.
Elementals Home & Elementals Spa
Contact
I sincerely enjoy hearing from you and answering questions.
Please feel free to share your thoughts!