Dear friends of Elementals,
As ever, I am grateful to you for supporting our growth and mind you, while everyone is out and about on holidays, we are still at work to make Elementals blossom and find new ways to turn this lifestyle of ours into an easy lifestyle for you. From a Chinese astrology point of view, the month of August may be challenging, but full of promise. As it signals the end of the warm season, it is also charged with a strong energy, one that should carry us through autumn and winter. Less than an end, August comes with the possibilities of a new beginning – the first cog to reengage the machine after months of gathering strength, of letting our ideas blossom and mapping out our future. This month, we thus must look to slowly setting our plans in motion, those that were dragging and challenging to make. We must look to breathe in after a summer of breathing out and ready ourselves for the swan dive. Don't forget: August was named after Caesar Augustus, for many crucial events in his life happened this time of year. That does quite bode well…
A month ruled by the Monkey predicts life, joy and positive change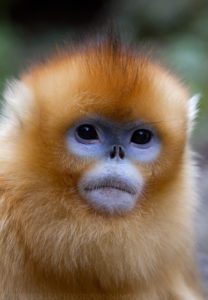 There are many aspects to cover here. August is the month of the Yang Earth Monkey, which is a positive omen. Traditionally, the Monkey is a cheerful and optimistic sign, creative, curious, driven by an insatiable thirst for knowledge; bubbly and sensible, crafty and reliable. Monkeys are energy bursts and smooth talkers which, together with the quicksilver energy of the Tiger that rules the year, promises many a sensational reversal this month. A month ruled by the Monkey predicts life, joy and positive change transforming the drying heat of summer into an enlightening cloak and making inspiration spring from the very stillness of this time of resting. What until now seemed immovable will be bound to evolve under the Monkey's buoyant influence.
Yet, in light of this we must also consider that we are dealing with a Yang Earth Monkey, because Yang Earth is precisely what the Monkey isn't, which is not to say it is conflicting. Yang Earth, remember, is a mountain: monumental, certain, stable and self-supporting. Combined with the upheaving energy of the Monkey, this translates into an even steadier change. Yang Earth achieves because it is deeply grounded. Yang Earth achieves because it is untouchable. Yang Earth achieves because none, except perhaps the Monkey, can move mountains.
One can use this month to finally seize opportunities that have been long in the coming.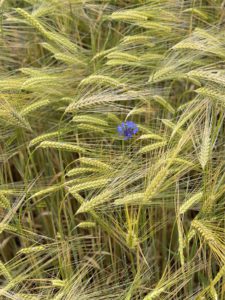 August thus appears to be a time ripe for reaping what we have arduously spent months to sow. Moreover, it is a time to break – to break patterns or to break away from toxic situations, places or the world. By focusing on this double energy, one of Monkey's dynamic transformations powered by the unstoppable Yang Earth, one can use this month to finally seize opportunities that have been long in the coming.
August is the beginning of the Metal season, when nature prepares for the harsh of winter. Mirroring this, we should also enjoy what time of summer we have left to reflect and rest, to ground ourselves and get ready to take that leap of faith, steady and unrushed, so your transformation will become a transfiguration. Should you feel like it, rest. Be it in the mountains or at sea, rest, and reflect upon the abundance of spring, of summer and of life. Reflect on your efforts and harness the Monkey's energy to make them worth.
As such, we recommend you wear Elementals Metal too this month, to calm your nerves down and silence the rush of unnecessary thoughts. Cardamom will clarify your mind and the serene heart of Jasmine is bound to pacify it. If you haven't tried it yet, our Zero Waste Pocket Edition may come in handy – a practical 15ml format for you to carry your Elemental all month round and see what good it does to integrate it to your everyday life.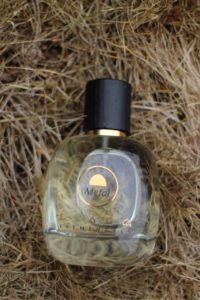 And should you need more advice on how to balance the chi in your homes, to make it the haven you've been looking for – feel free to contact me directly. I'll be glad to give you some pointers to be the best self you ought to be.
Power days August:
August 2nd: A fabulously auspicious day for signing contracts and making deals.
August 7th: The first chi of the month. A day of completion and accumulation. Make sure you have all your ducks in a row!
August 15th: A day for quiet stability. If you are patient, you might just catch that big fish!
August 18th: If you are not afraid of getting burned, today could be quite the exciting adventure!
August 21st: Get moving on that project that you have been putting off: you only reap what you sow!
August 31st: A day of joyful completion.
Much love,
D